Please note the following creative contains some photos that may be unlicensed comps. Please note these were simply used to present concepts to the client and were not used in any other aspect.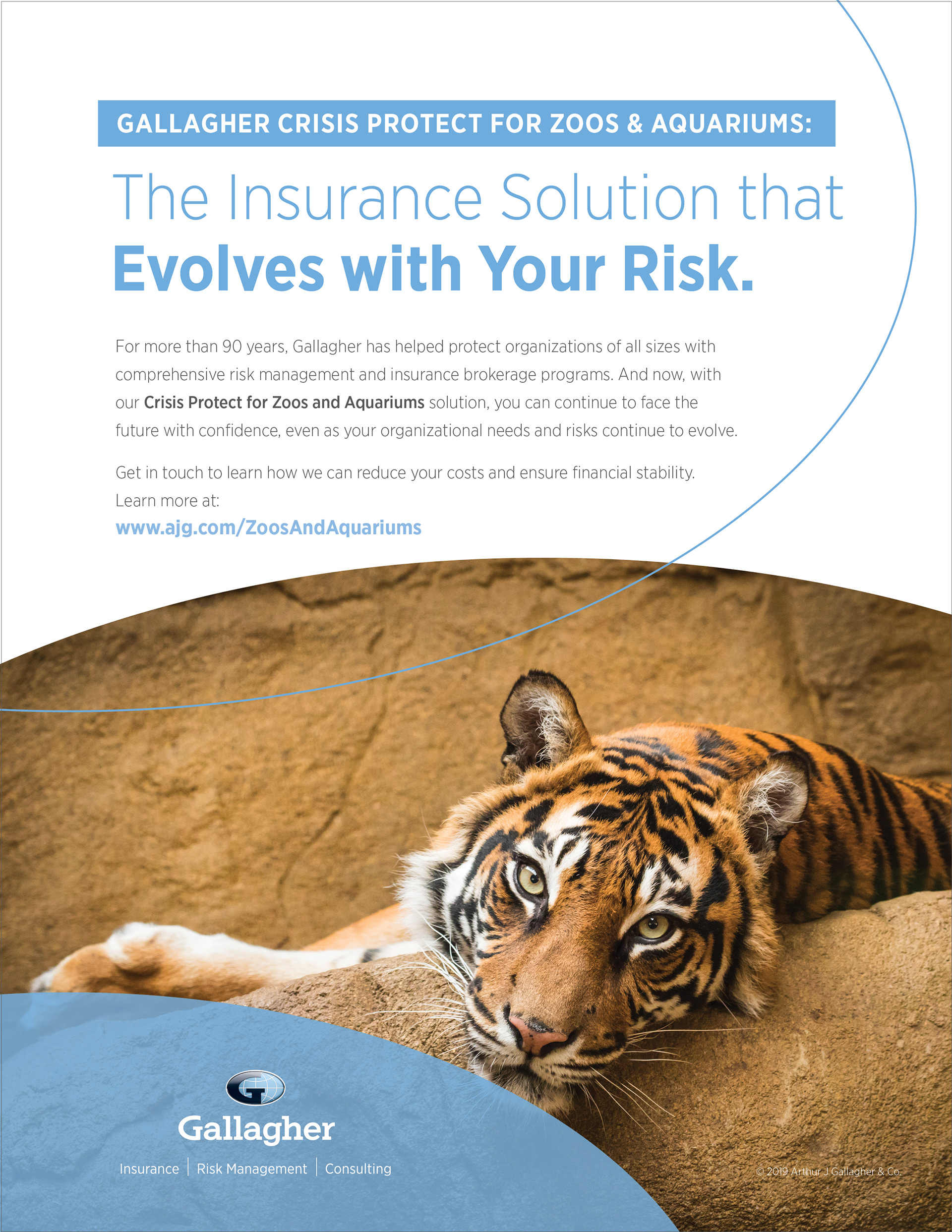 Gallagher Global Brokerage utilized our department to put together a campaign to create brand awareness amongst prospective clients in zoos and aquariums. With my art director and copywriter, I had the opportunity to help create and present initial concepts for the look and feel of the campaign. The following are proposed full-page ads for the Association of Zoos and Aquariums magazine. The designs utilize the Gallagher branded elements with a touch of animal print to blend the fun and meaningful parts of what it means to work with zoos and aquariums.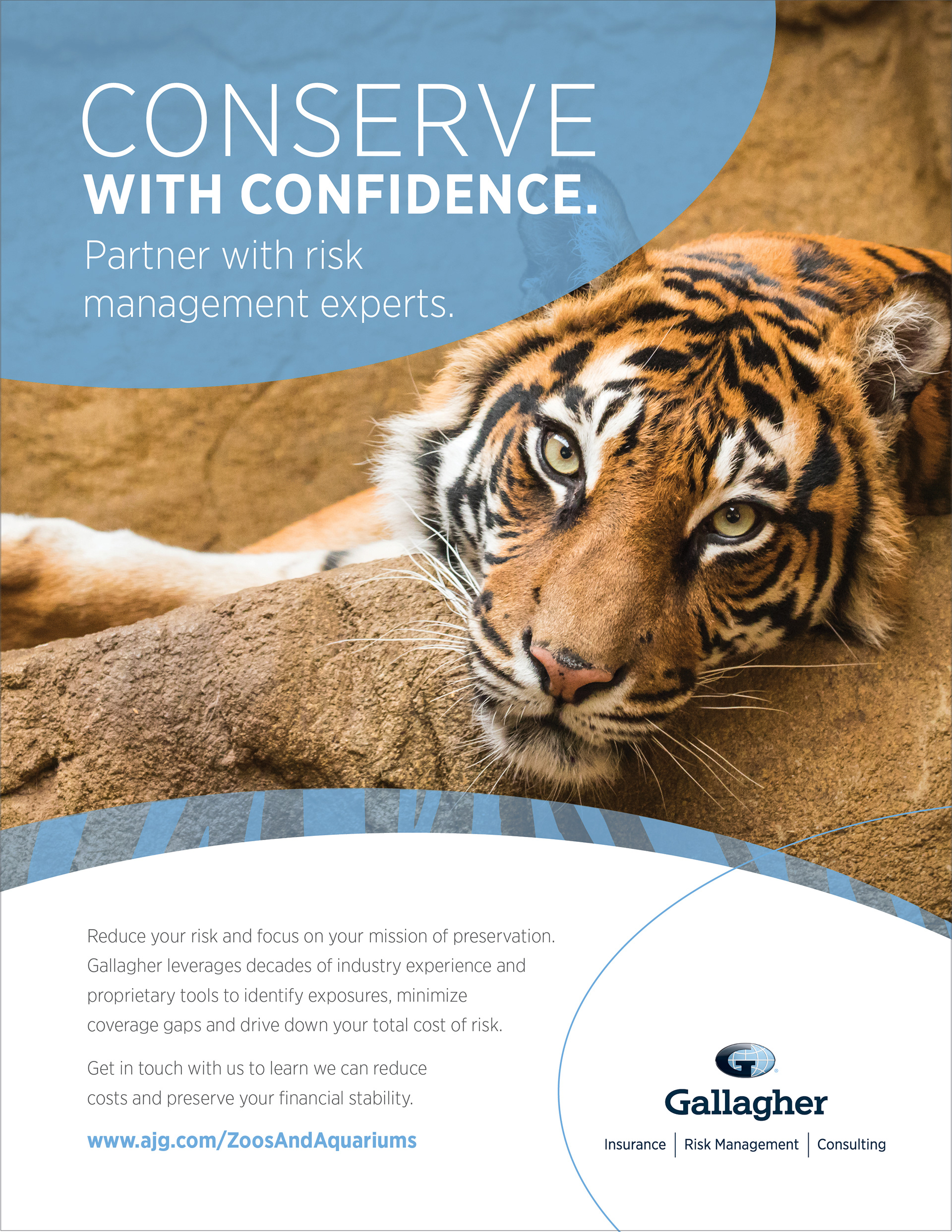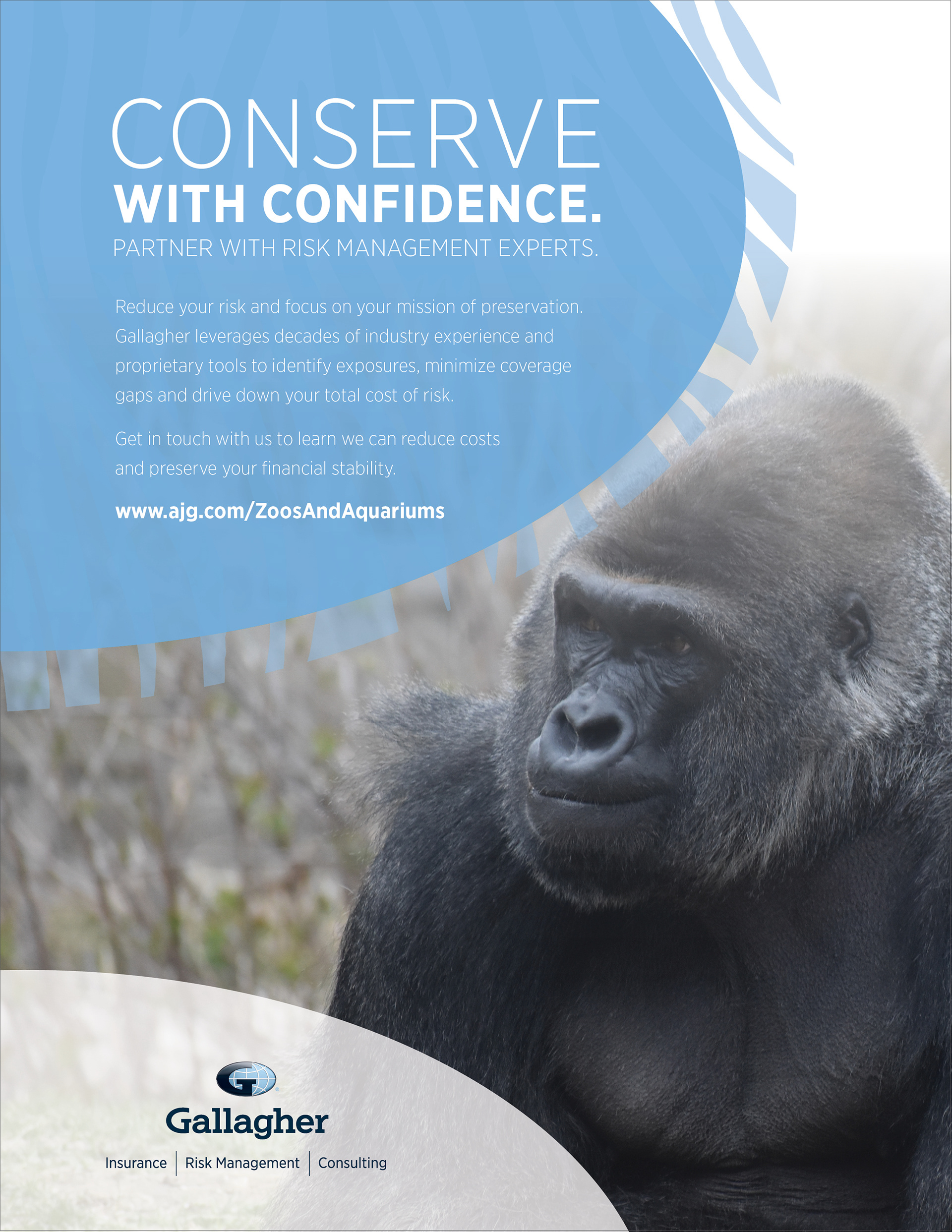 The following ad is the final look the client decided to move forward with. The same aesthetic was carried throughout the rest of the campaign deliverables.