Gallagher Corporate Marketing came to our team with the initiative to create a webinar series that educates clients, leads, and employees on cybersecurity. My art director, copywriter, and I put together the promotional materials for the webinars, such as emails, social media, digital ads, and registration and landing page creative. Starting in 2019 and spanning three seasons, the Cyber Insight Series has evolved in terms of aesthetic and strategy. Our marketing team included polls throughout each webinar to keep the audience engaged, resulting in my team being able to design a report based on survey answers. From 2019 to 2020, the number of unique external registrants per webinar more than doubled (182 to 382). In 2019, 20% of guests attended more than one session. In 2020, 61% attended more than one session. In its third season, the series has expanded globally and has seen attendees from more than 26 countries. 
Below, you can see how the webinar creative has evolved throughout the years, leading up to the insights report from gathered poll responses.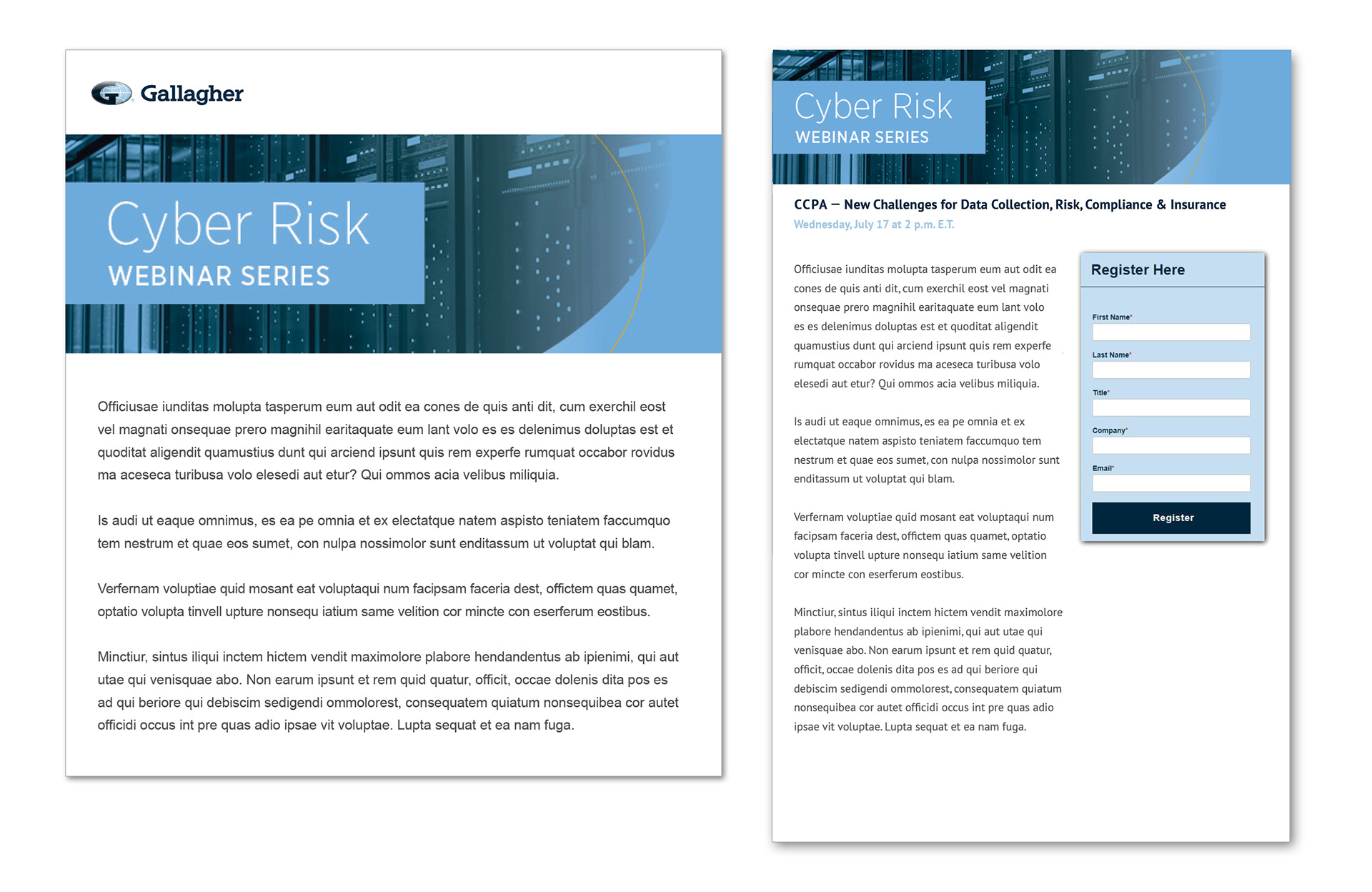 Season 1 landing page and registration page creative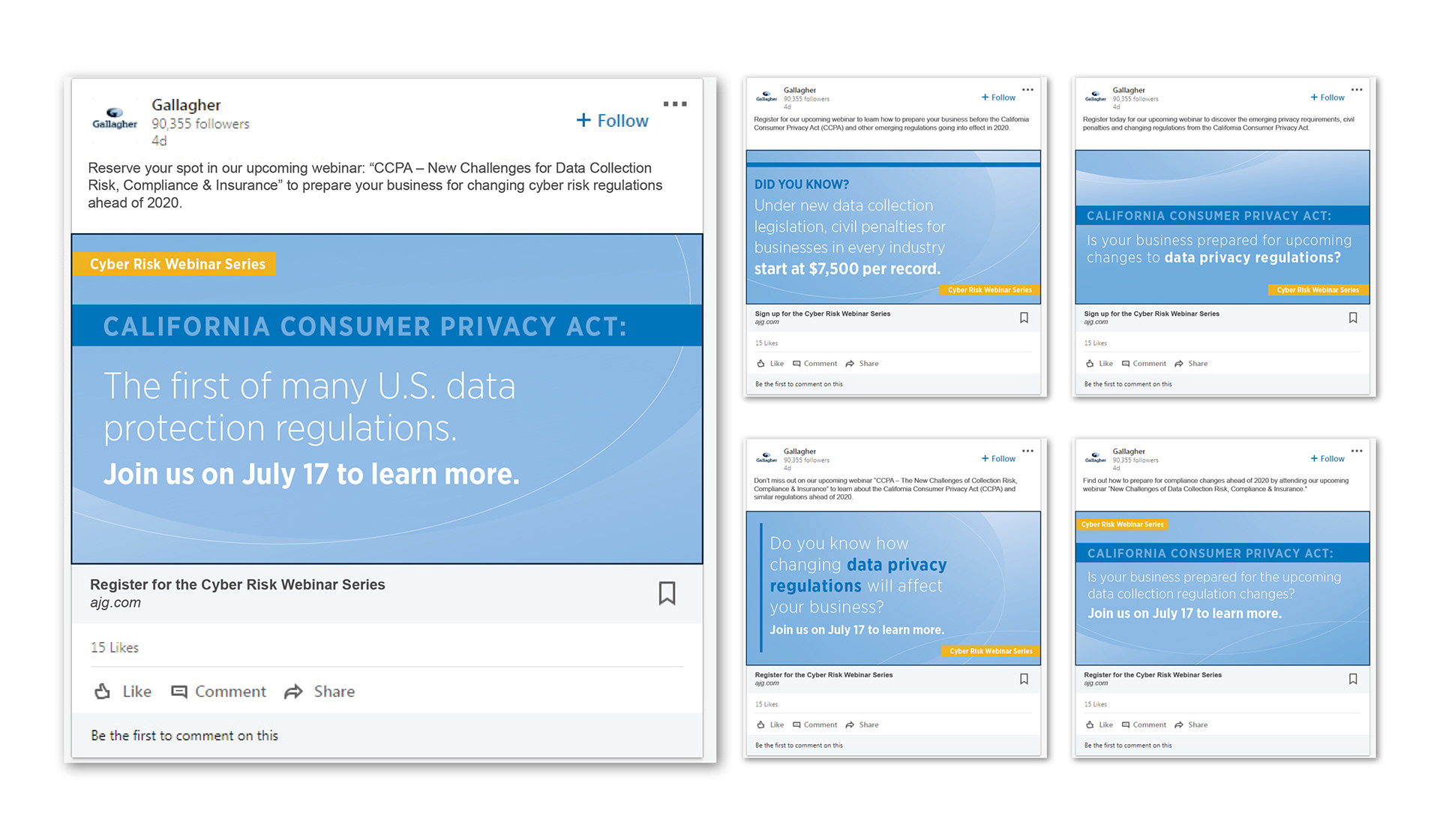 Month to month during season 1, my team and I kept the design similar, but varied it up to keep it refreshed and to allow our marketing team to test and report.
Season 2 email header, landing page, and registration page creative. For season 2, we made a new design utilizing more of our secondary brand colors.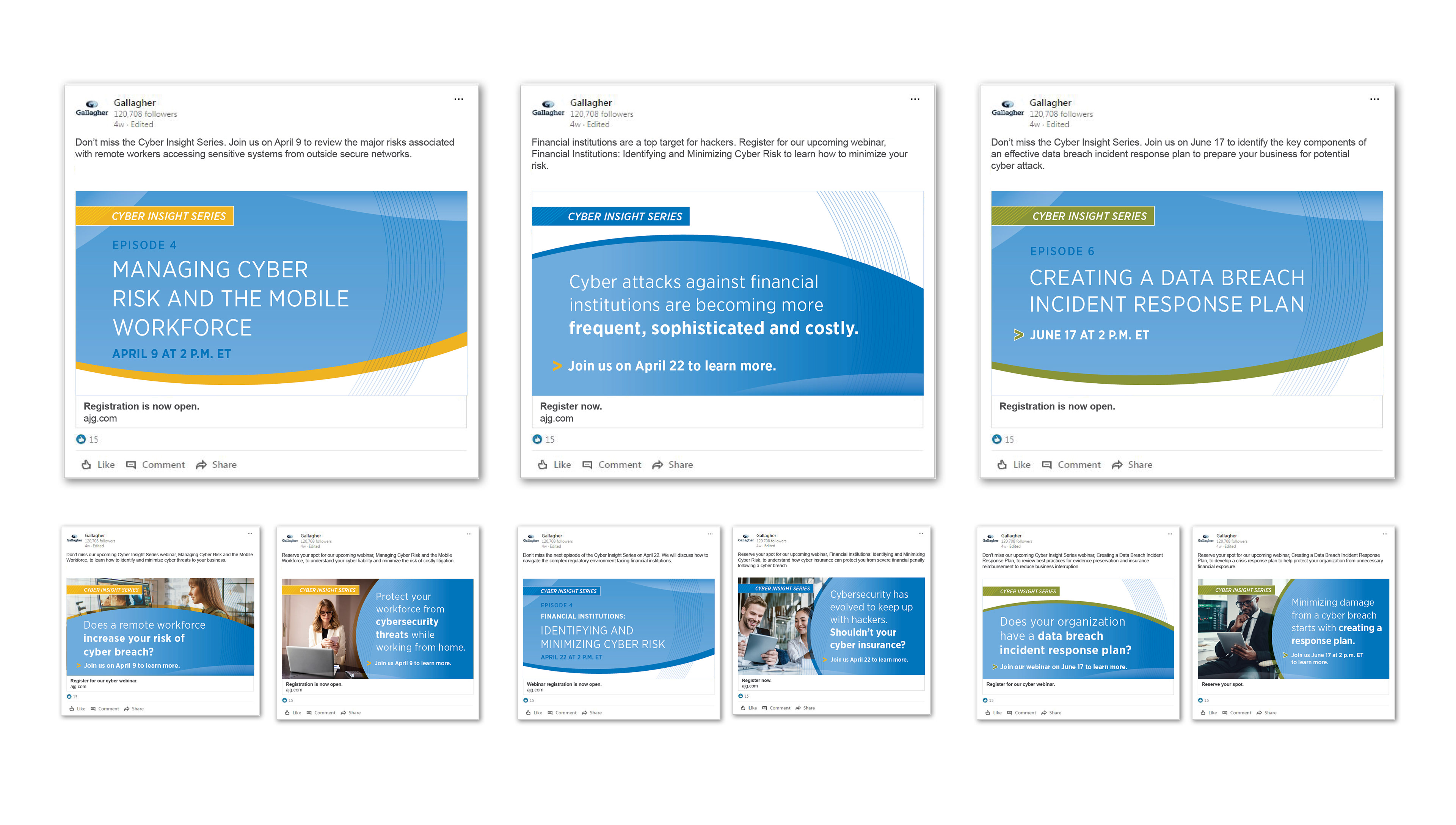 Season 2 social examples. Month to month, we varied the design by switching off which secondary brand color we used as an accent color.
Season 3 email headers and social post color variations for the U.S. and Canada.
For season 3, we kept the design very similar to season 2 as it was successful, but refreshed it a bit.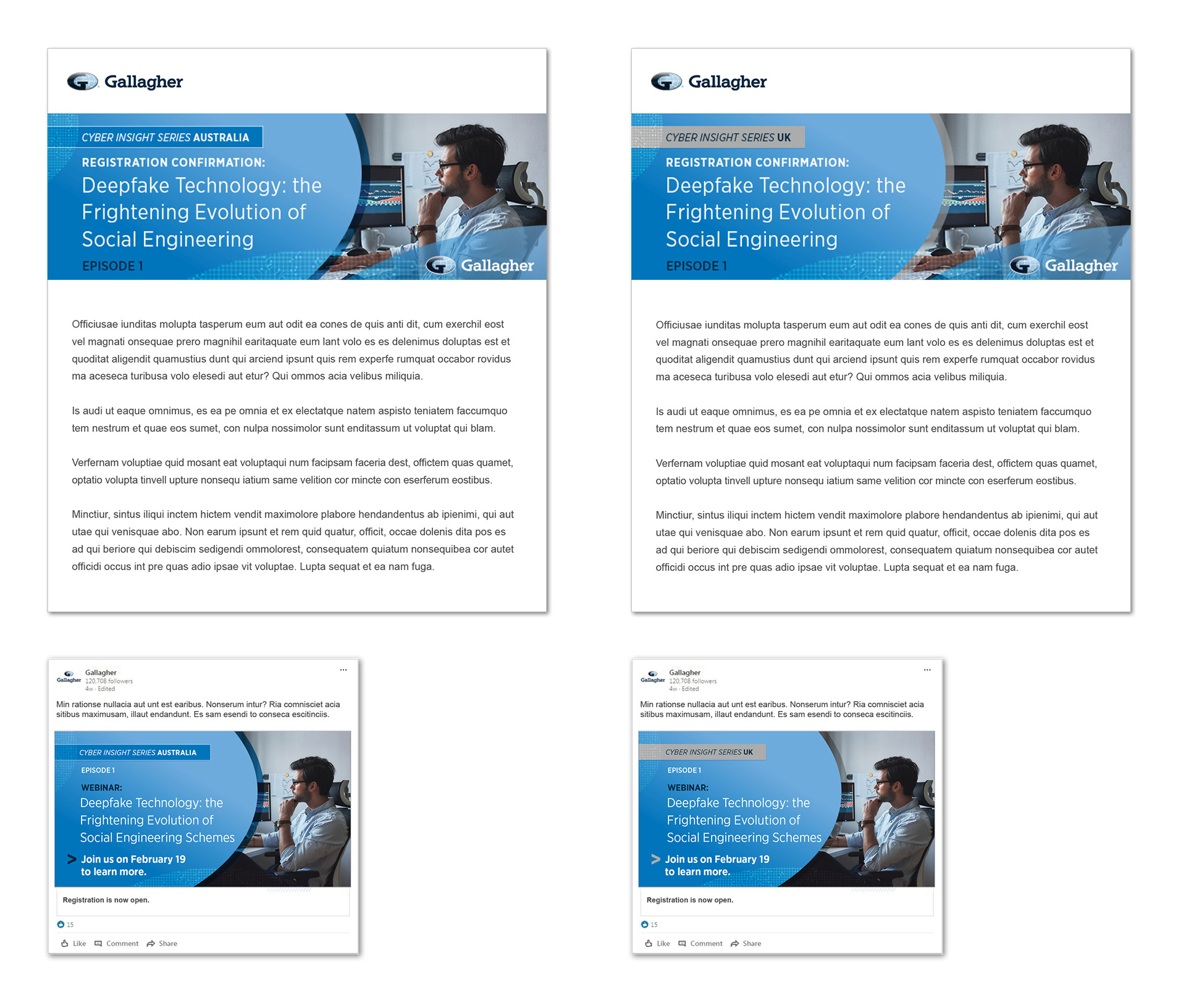 Season 3 email headers and social for Australia and UK.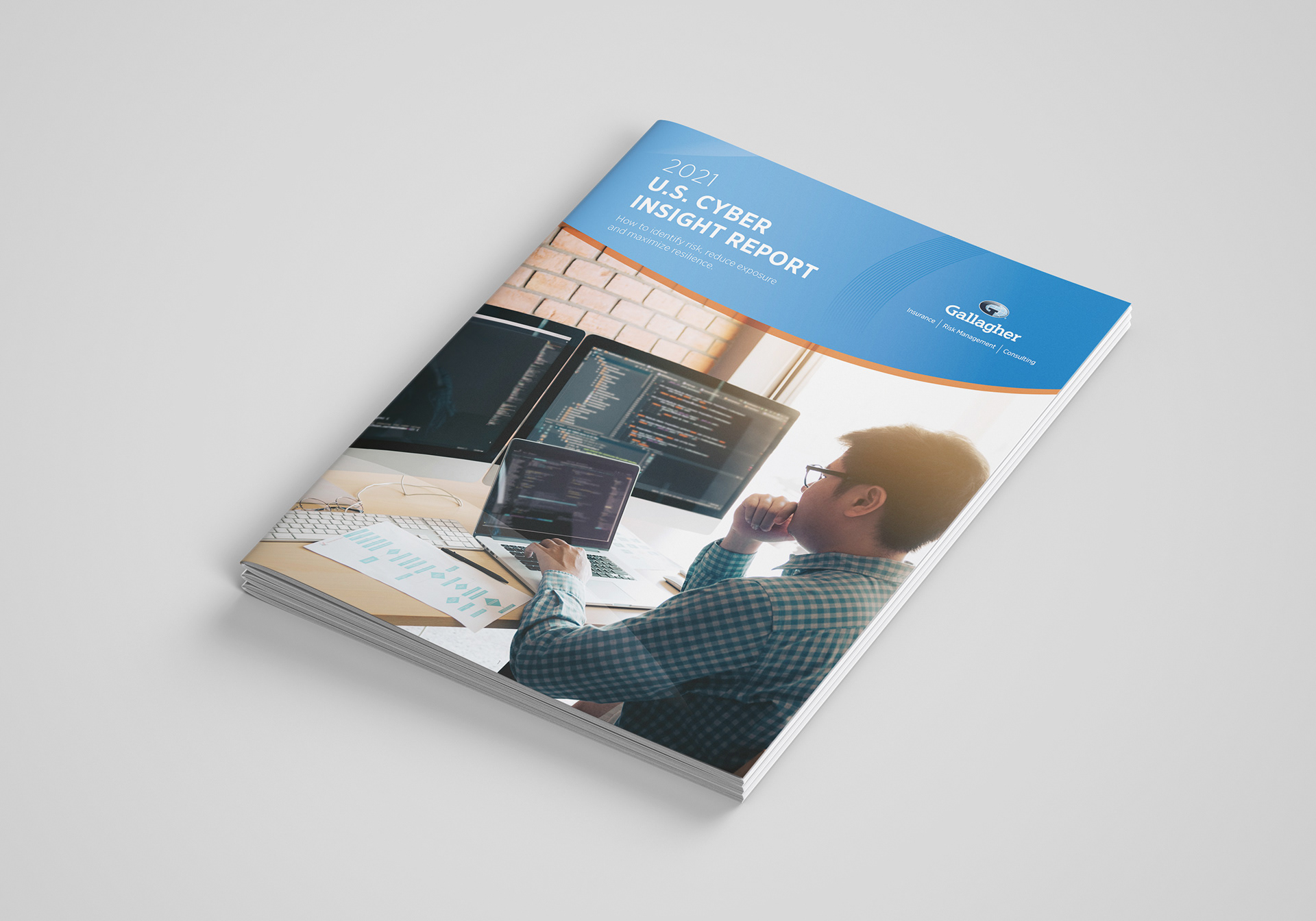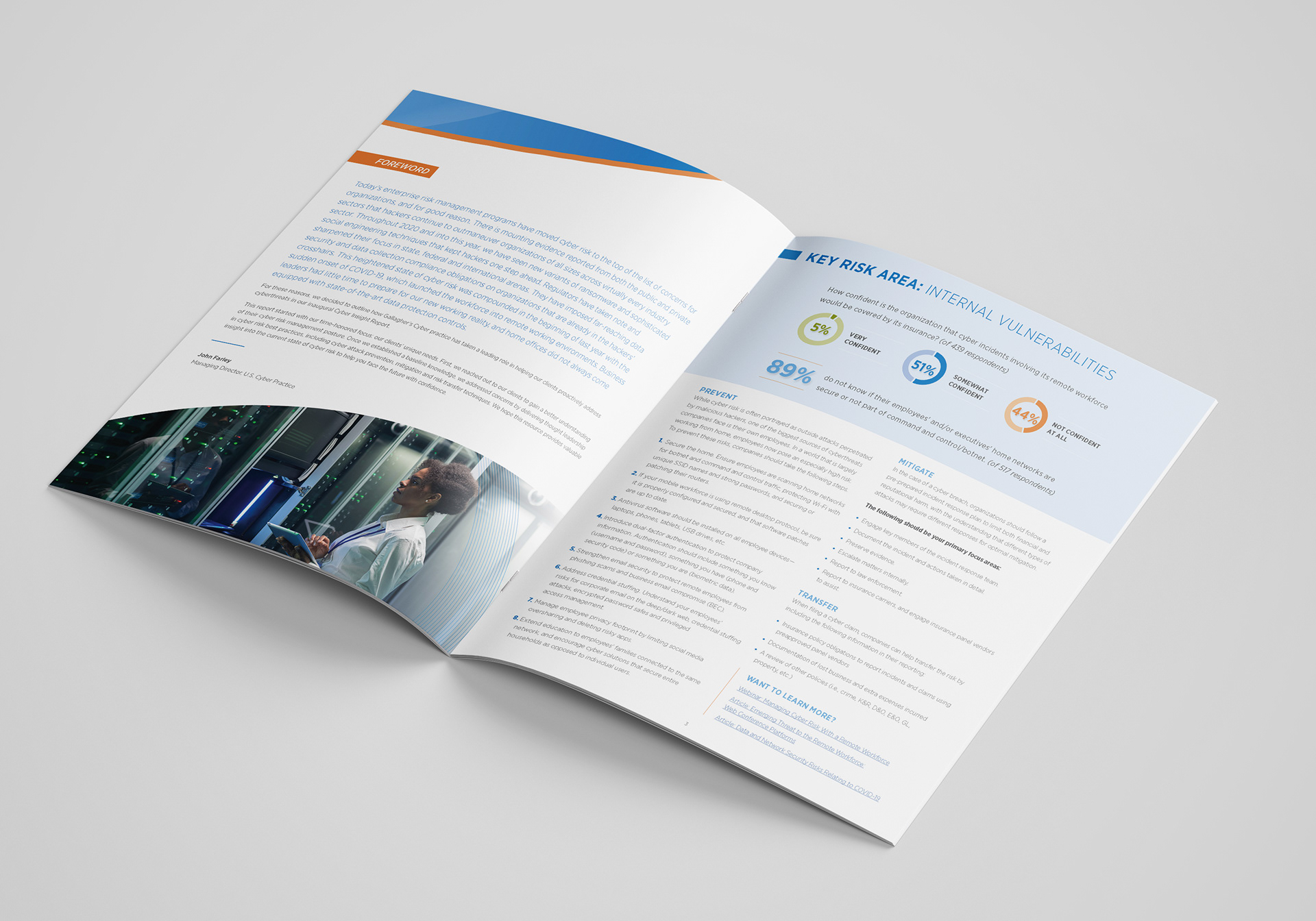 Cyber Insight Report page examples. The information was collected from polls our corporate marketing team included within the webinars to keep attendees engaged.

Landing page where the Cyber Insight Report lived.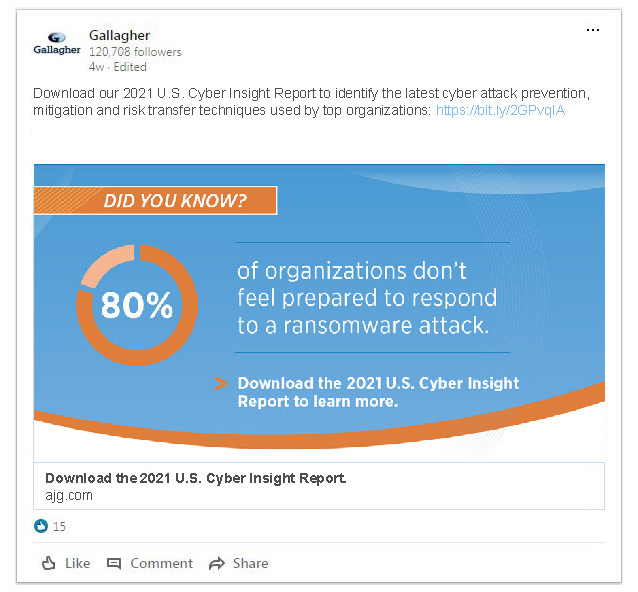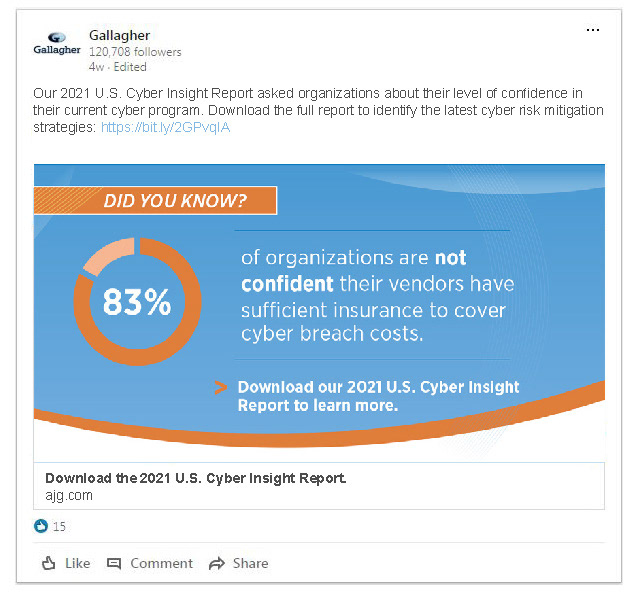 Social media examples promoting the Cyber Insight Report.