I had the opportunity to help conceptualize a theme for Gallagher's 2019 President's Club, an awards event for the company's top producers across the globe. Led by our creative director and working closely with another designer and copywriters, our team presented various names, descriptions, and ideas for the overall look and feel of the event. The imagery below shows the final theme and image the client decided on for the look/feel. From there, our initial mood boards and mock ups are displayed to show our process in arriving at the final theme. Some images used are unlicensed comps. They were used solely to find inspiration and to present ideas to our internal client. They are used here to showcase our process.
The final theme and imagery: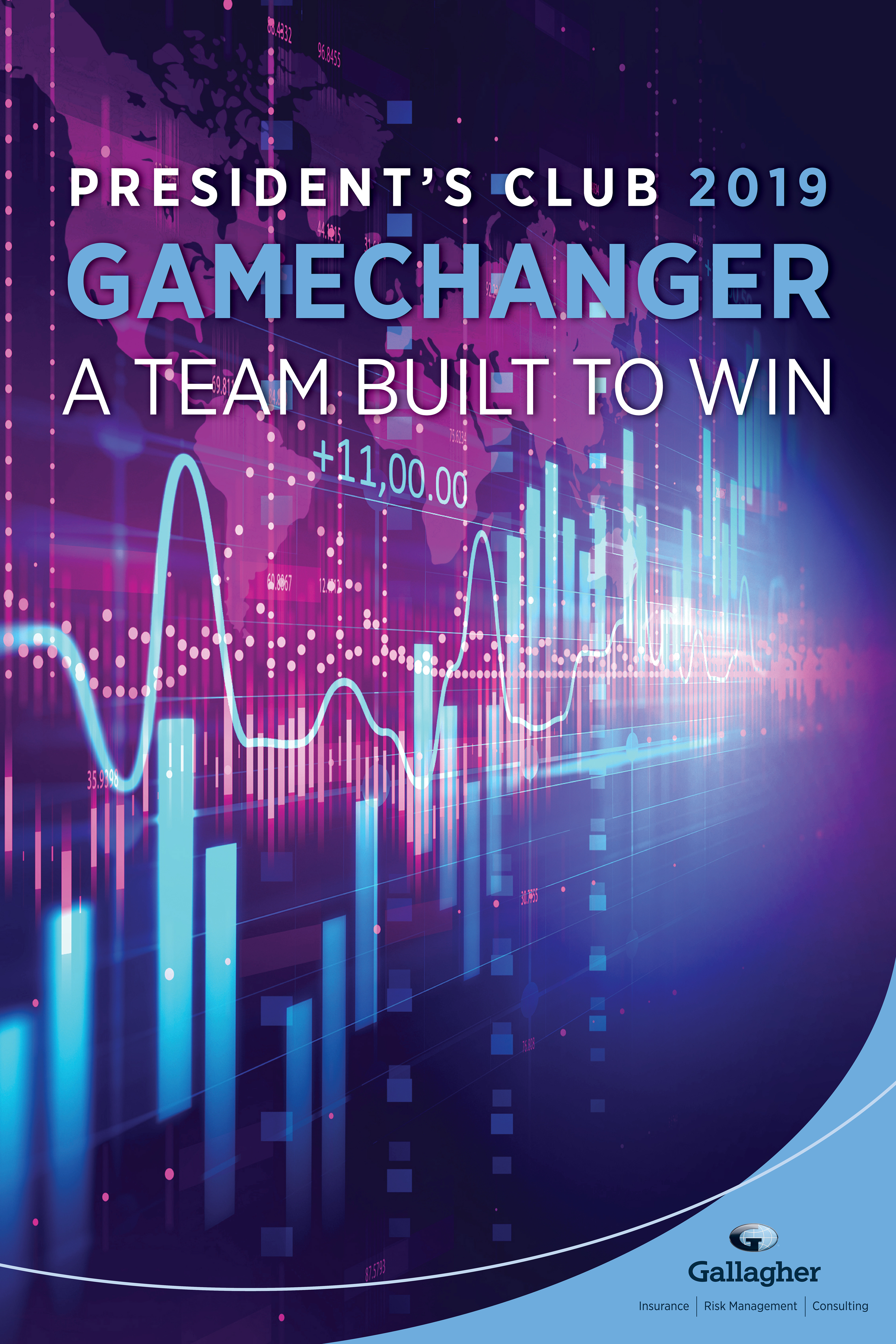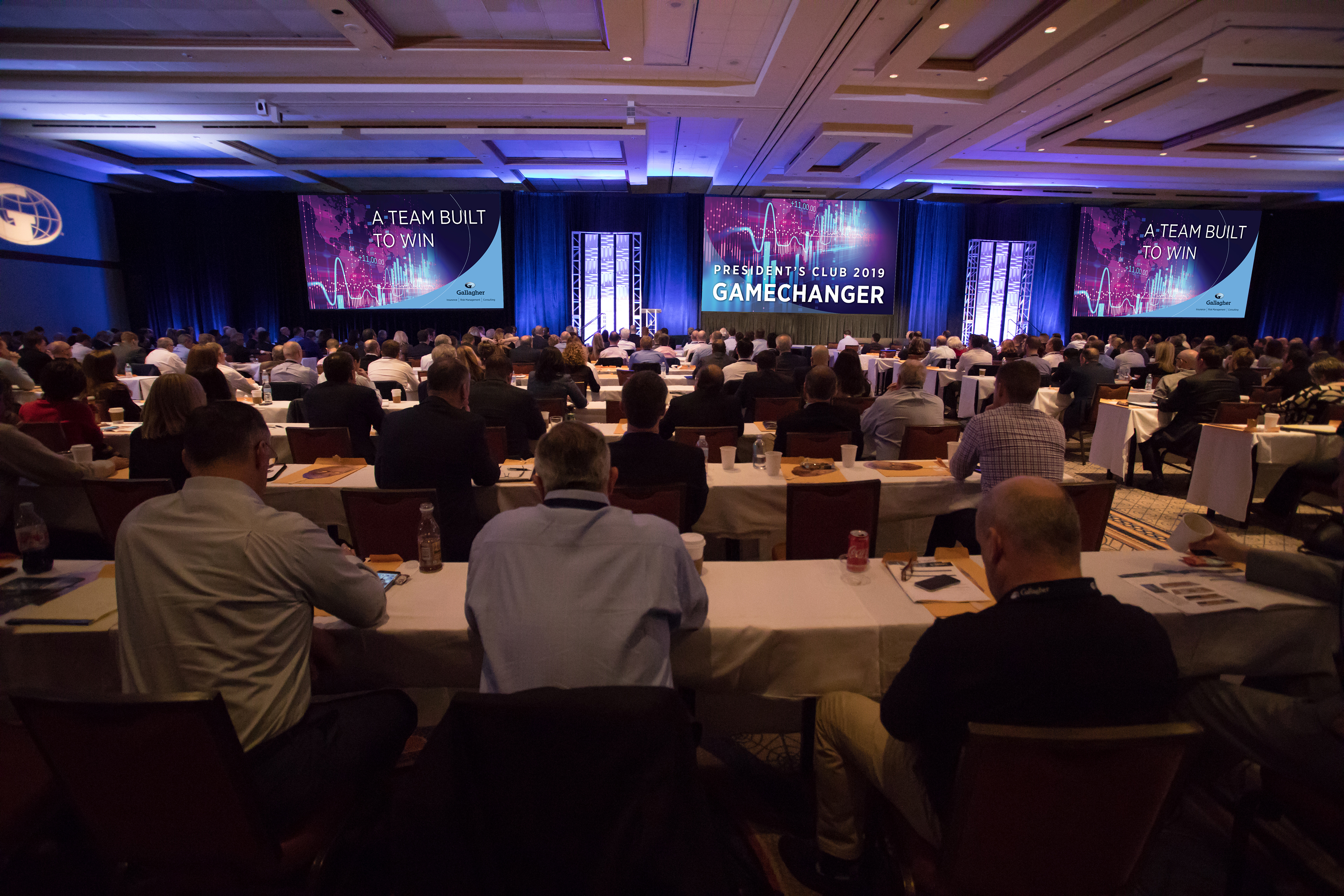 The first concepts we presented were Rev and Focus. Rev channeled a high energy, elite feel, while Focus went for intensity. Another designer and I put the mood boards together and assisted our creative director in finding imagery for them.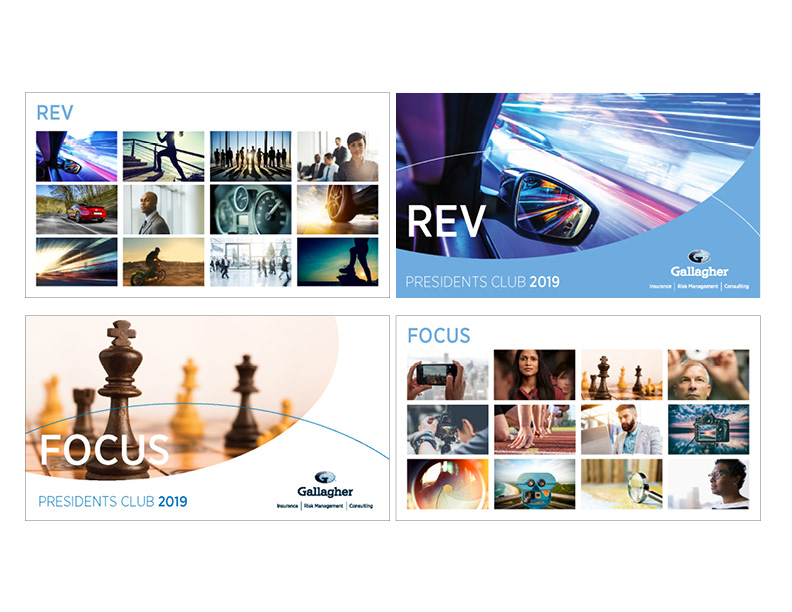 Based on client feedback, we gathered more imagery and came up with additional concepts, again going for intensity and an exclusive awards feel. The two we moved forward with were Champions Circle and 360 View, the mood boards shown below. I took Champion's Circle further by mocking up what the posters and digital screens of this theme might look like, while my colleague put together the mock ups for 360.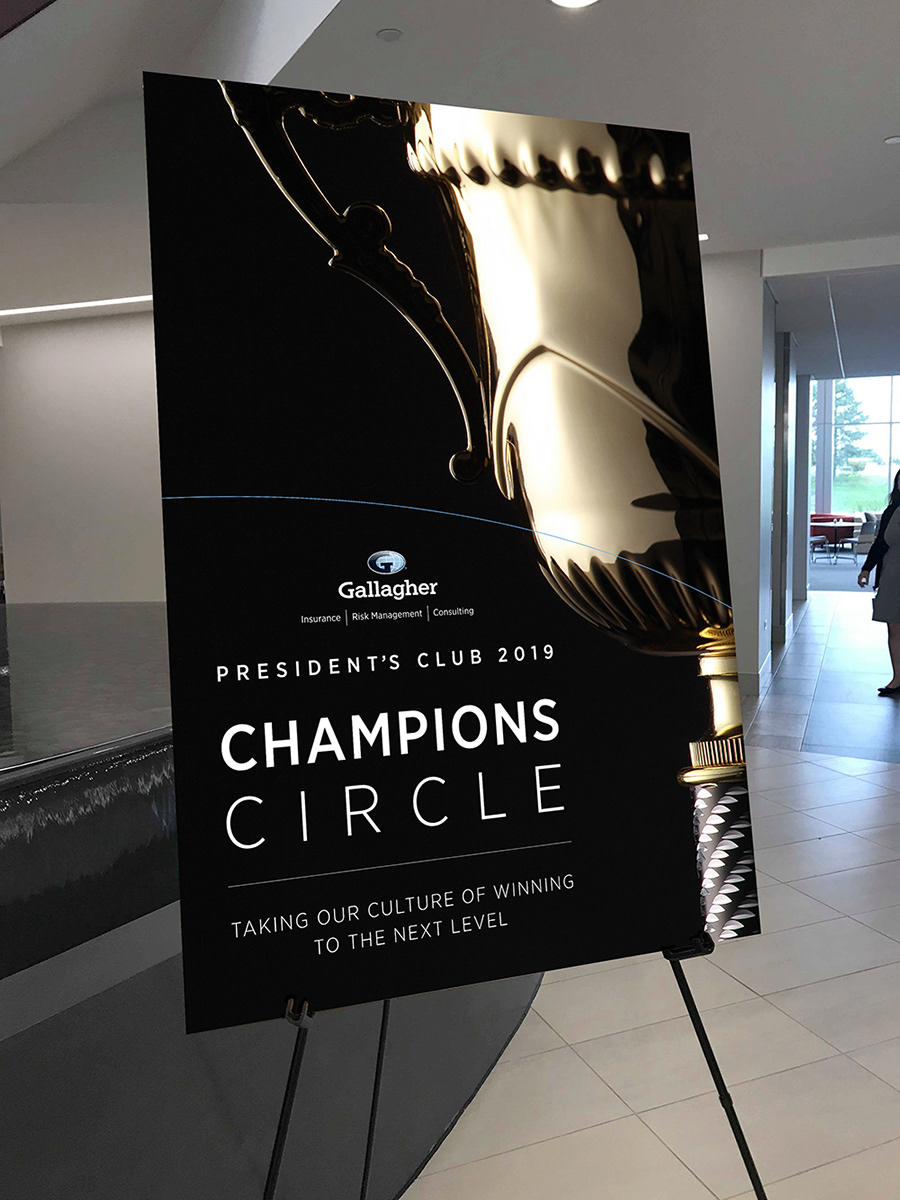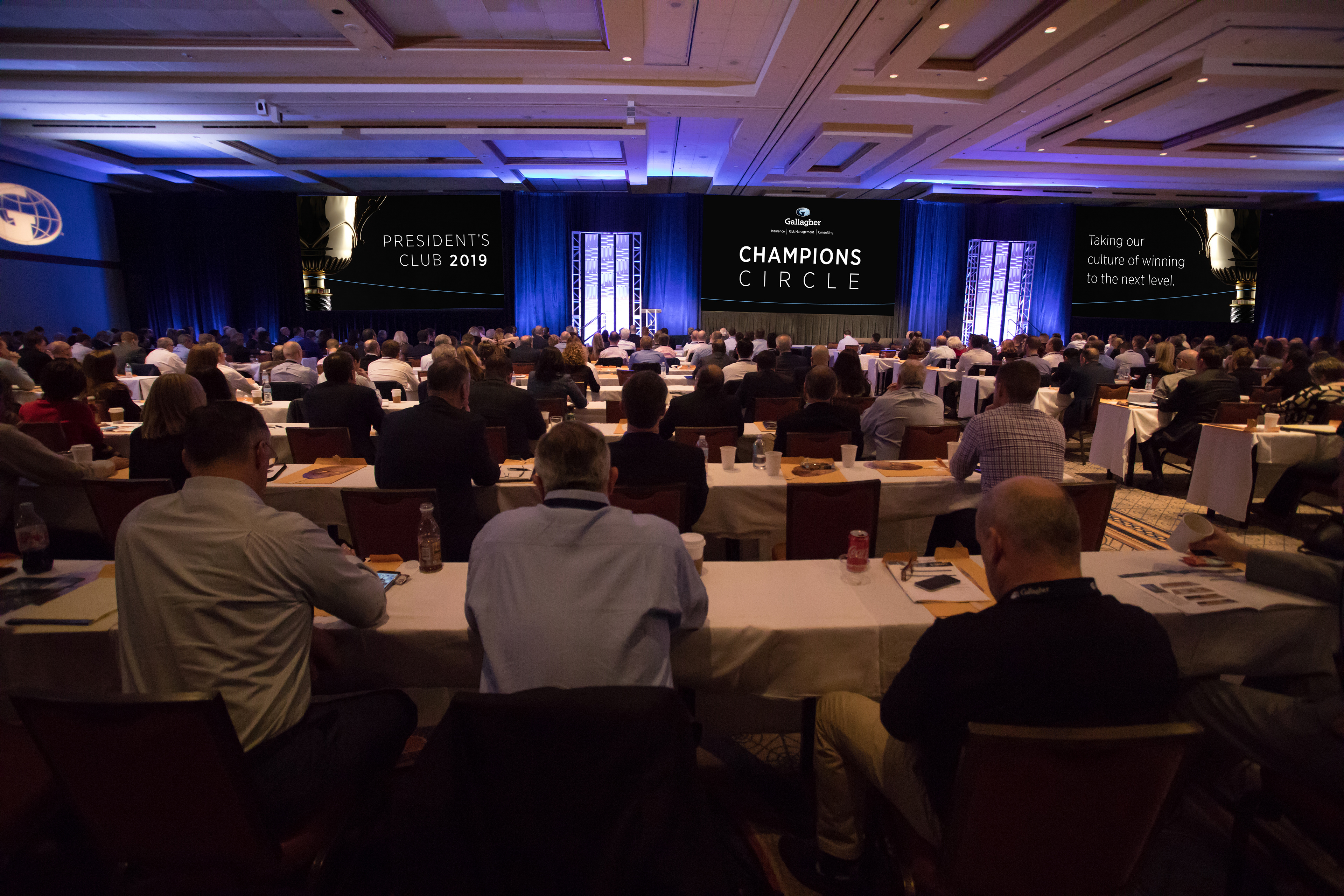 Our client requested tech/data imagery to convey that our company uses data to build a great team. Another designer and I found the following imagery to present. The client chose the second image in the bottom row to move forward with.